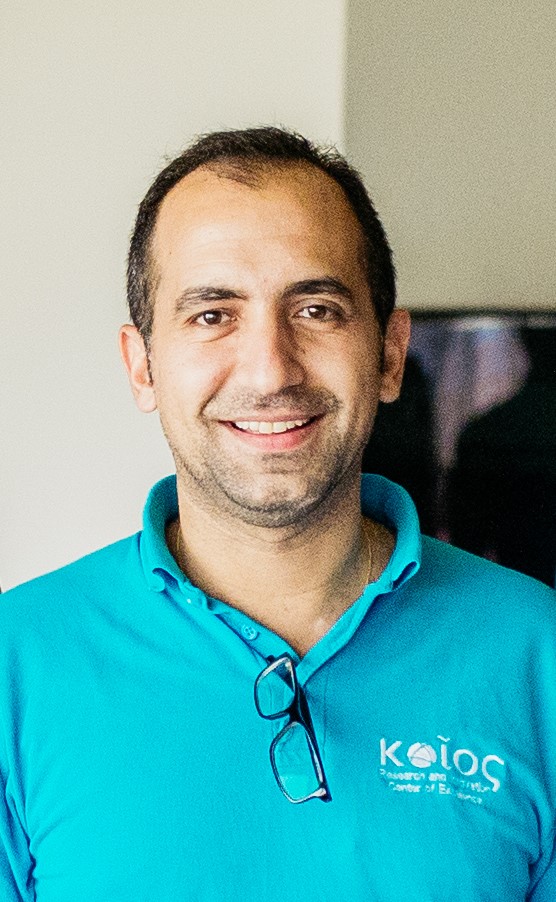 Currently I am a Research Assistant Professor at the KIOS CoE working on networked intelligent systems. Prior to joining KIOS, I was a Visiting Lecturer at the Department of Computer Science at the University of Cyprus. I did both my BEng and PhD in Telecommunications Engineering at King's College London and for several years I was a member of the Center for Telecommunications Research. Application areas of interest include:
autonomous unmanned aerial systems
intelligent transportation systems
cyber-physical systems and the Internet of Things
Among other tasks at KIOS CoE, I coordinate the activities of the security and emergency response group. Details of the capabilities and research infrastructure can be accessed here. To date the group has build a strong background in Remotely Piloted Aircraft Systems (RPAS) technologies for emergency management both through European funded projects, such as the DG ECHO PREDICATE (2016-2017), SWIFTERS (2018-2019) and AIDERS (2020-2021) projects, and the research and innovation activities established with Cypriot organizations in emergency management (through the KIOS Innovation Hub) including the Cyprus Police and the Fire Service, the Cyprus Civil Defence and the Ministry of Defence of the Republic of Cyprus. The group developed functionalities (including automated path-planning, real-time image analysis and object detection, and payload deliveries) that assist first-responder operators to rapidly achieve their missions in a more effective and efficient manner. These functionalities have been implemented and demonstrated in practice over several types of RPAS units, such as multirotor drones, that KIOS possesses. In addition to its turn-key technological developments, a training course has been established on the use of RPAS for emergency response that is delivered to key stakeholders at an international level and part of which is being presented to participants of the UCPM AMC training course 5 times a year. We have also hosted a 4-day Exchange of Experts workshop that took place in March 2018 where 17 experts from across 11 European countries participated and received training on the use of RPAS units for emergency management. The course featured a session on path-planning for disaster missions (including RPAS-based search and rescue), data management and processing using geographical information systems (GIS) tools, and computer vision and machine learning approaches for monitoring of affected areas. Finally, it should be emphasized that the developed technologies, exercise participation and related training activities will now become part of an operational EU-wide RPAS module through the buffer-capacity DG ECHO LEAPFROG project that KIOS is participating in. This project will extend the practical experience and background IP we created at KIOS in the use of RPAS platforms for emergency/disaster response by incorporating software modules (developed during the project) for handling and recovering from faults including the support of reliable and fast communication links between first responders and affected victims.