Emergency Response Technologies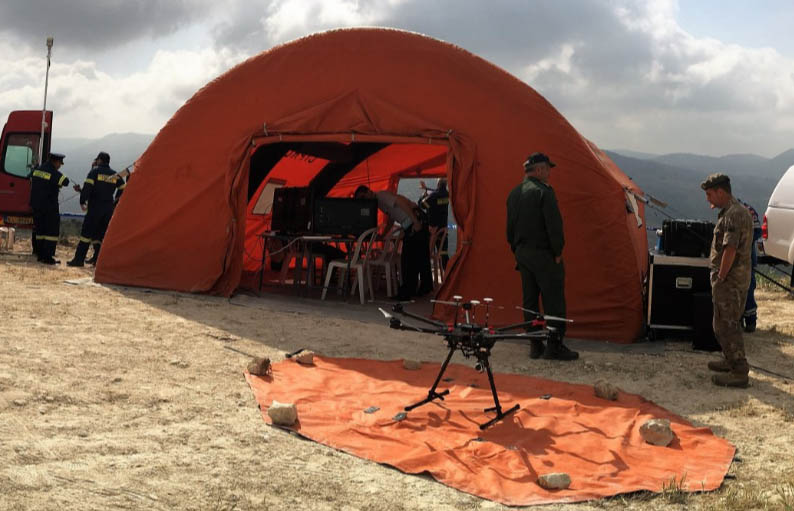 The KIOS CoE develops state of the art tools and methodologies for emergency response management, monitoring and inspection of critical infrastructures through the utilization of Unmanned Aerial Vehicle (UAVs), sensors and robotics technologies.
These technologies are used for the development of intelligent functionalities including automated path-planning, real-time image analysis, object detection and coordination architectures for multi-drone systems that ensure scalable and robust operations.
The key benefits of such systems include, the enhancement of public safety, improvement of CIS efficiency, safety of operations and hazards avoidance, reduction of person-hours and costs.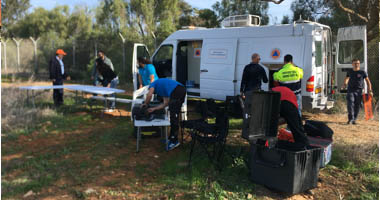 Emergency Response
Development of emergency response data management software and response systems to assist in crisis situations

Delivery of advanced educational and training activities on drone theory and technologies for emergency response

Development of Standard Operating Procedures for drone deployment

Delivery of training on the usage of state-of-the-art software and hardware developed at KIOS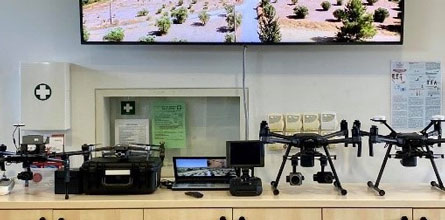 Automated Perception
Development of deep learning-based real-time object detection and tracking algorithms for emergency and disaster situations, intelligent road traffic monitoring and management usage of state-of-the-art software and hardware developed at KIOS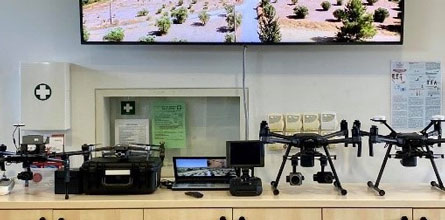 Autonomous UAV Systems
Automation of path/trajectory planning in 3D indoor/outdoor environments, real-time obstacle avoidance algorithms, fault tolerance control and fail-safe system development

Development of frameworks (centralized/distributed) for multi-drone tasking in emergency response missions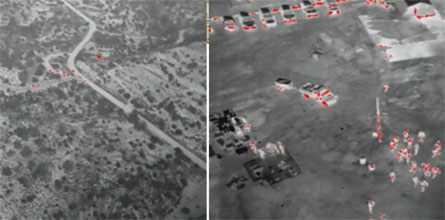 Sensing and Optical Metrology
LIDAR data processing and mapping for digital elevation model (DEM) for contour lines, custom cartography and digital elevation modeling

Night-time detection using infrared thermal camera

Utilization of software defined radio technology for emergency communications and extended wireless coverage using UAVs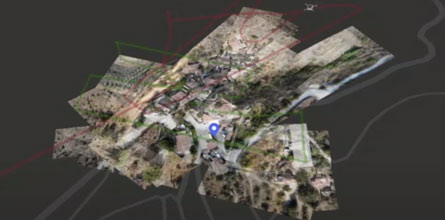 Image Processing and Mapping
Development and testing of image georeferenced algorithms for disaster investigation and transportation networks

Development of static and dynamic algorithms for terrain classification

Utilization of automated feature extraction methodologies


Infrastructure Inspection​
Vision-based detection, tracking and identification of the infrastructure components (including poles and insulators, lines and surrounding obstacles). High resolution and reliable spatial/time data in a safe, reliable and fast manner.
Automated deployment of drone agents for effective searching, detecting and tracking intruders to safeguard sensitive facilities enabling heighten security levels, fast response times, and reduced exposure to risks.
Accurate vehicle detection and tracking. Real-time vehicle state information (e.g., vehicles' trajectories, velocities) and road-lanes state estimations (e.g., average speed and density).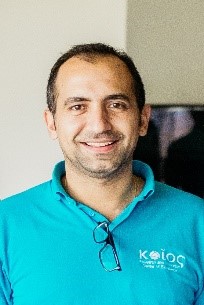 Dr. Panayiotis Kolios
Research Assistant Professor

For collaborations or request for the use of the emergency response technologies please send us an email.