Innovation Hub
The KIOS Innovation Hub, the research and innovation unit within KIOS CoE, was created in 2017 with the aim to enable the technology transfer of the core research competencies of KIOS CoE in the area of Information and Communications Technology (ICT) to organizations involved in the monitoring, control, security and management of critical infrastructures.
Its vision is to promote collaboration between academia, industry, operators of critical infrastructure systems, regulators, as well as governmental organizations with the ultimate goal to create an ecosystem that spans the entire innovation cycle from conception of an idea to its commercialization. This is achieved through the creation of collaboration agreements for the implementation of research and innovation activities, which include:
The provision of research and innovation (R&I) services concerning the monitoring, control, management and security of critical Infrastructures, based on ICT, including bespoke research customized to Innovation Hub partners needs, and other related R&I services.
The stimulation of know-how, technology and information to and from industry.
The commercialization activities leading to the creation of innovate products and services jointly with industry.
The mutually beneficial collaborations contribute to:
the exploitation of innovative Information and Communication Technologies (ICTs)
the promotion of digital skills into the public sector and the retraining of personnel
the advancement of research results into higher technological service levels (TRLs)
the systematic change of culture in Cyprus towards Research and Innovation
Up to date, a significant number of organizations and companies have joined the KIOS Innovation Hub in the areas of power networks, water networks, intelligent transportation networks, telecommunications networks and IoT, and emergency response systems. These include:
Cyprus Ministry of Transport, Communications and Works
Electricity Authority of Cyprus
Cyprus Telecommunications Authority (CYTA)
Water Development Department (Ministry of Agriculture, Rural Development, Natural Resources and Environment)
Cyprus Ministry of Defence
Huawei Technologies Co. Ltd
Cyprus Police
Water Board of Limassol
Cyprus Energy Regulatory Authority
Cyprus Transmission Systems Operator
KIOS CoE Entrepreneurial Network
The Entrepreneurship Network facilitates start-ups, venture capital investments and associated transnational activities. Collaborators include:
Cyprus Seeds
Center for Entrepreneurship, University of Cyprus
Cyprus International Institute of Management – Entrepreneurship and Innovation Centre (ENTICE)
Local leading tech accelerators (Chrysalis-LEAP)
Local angel investor networks
Large clusters abroad (e.g. EIT Digital and EIT Climate-KIC)

Innovation Hub Brochure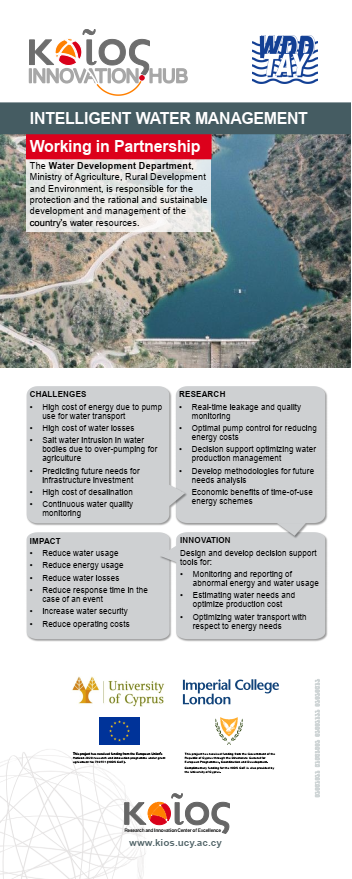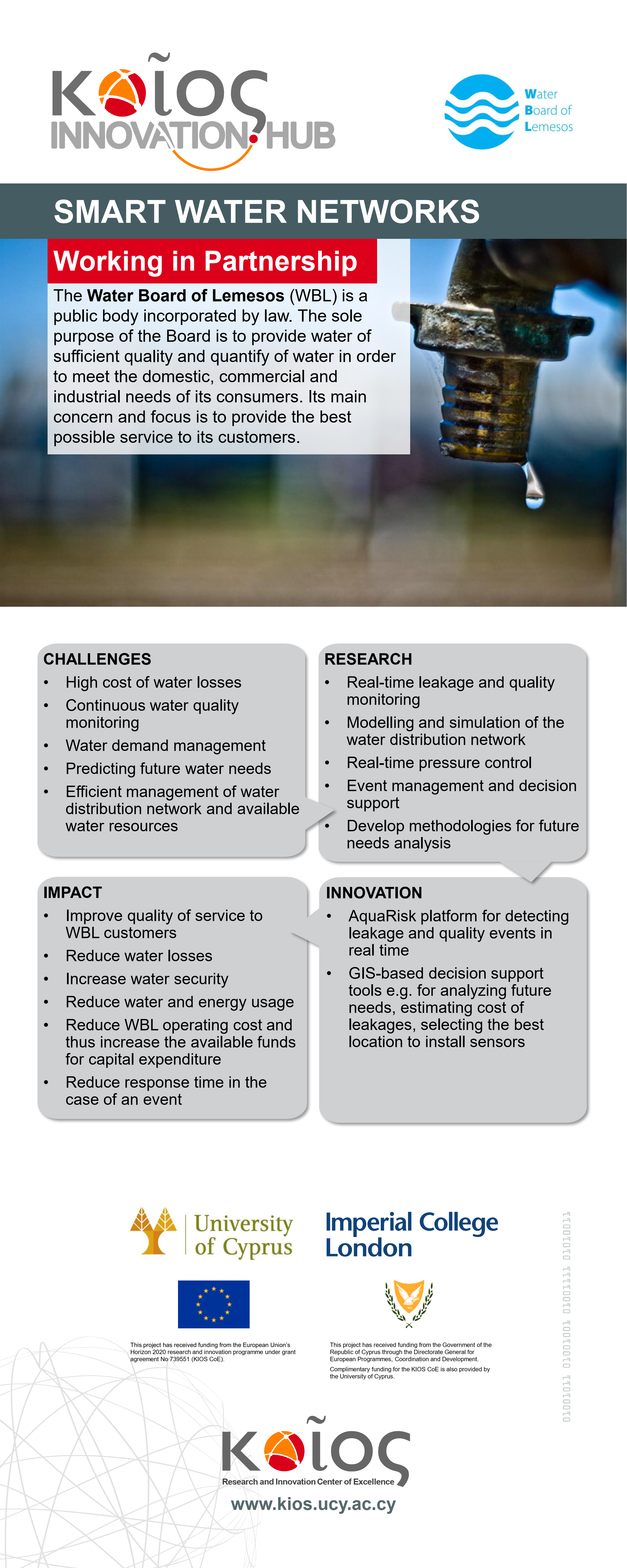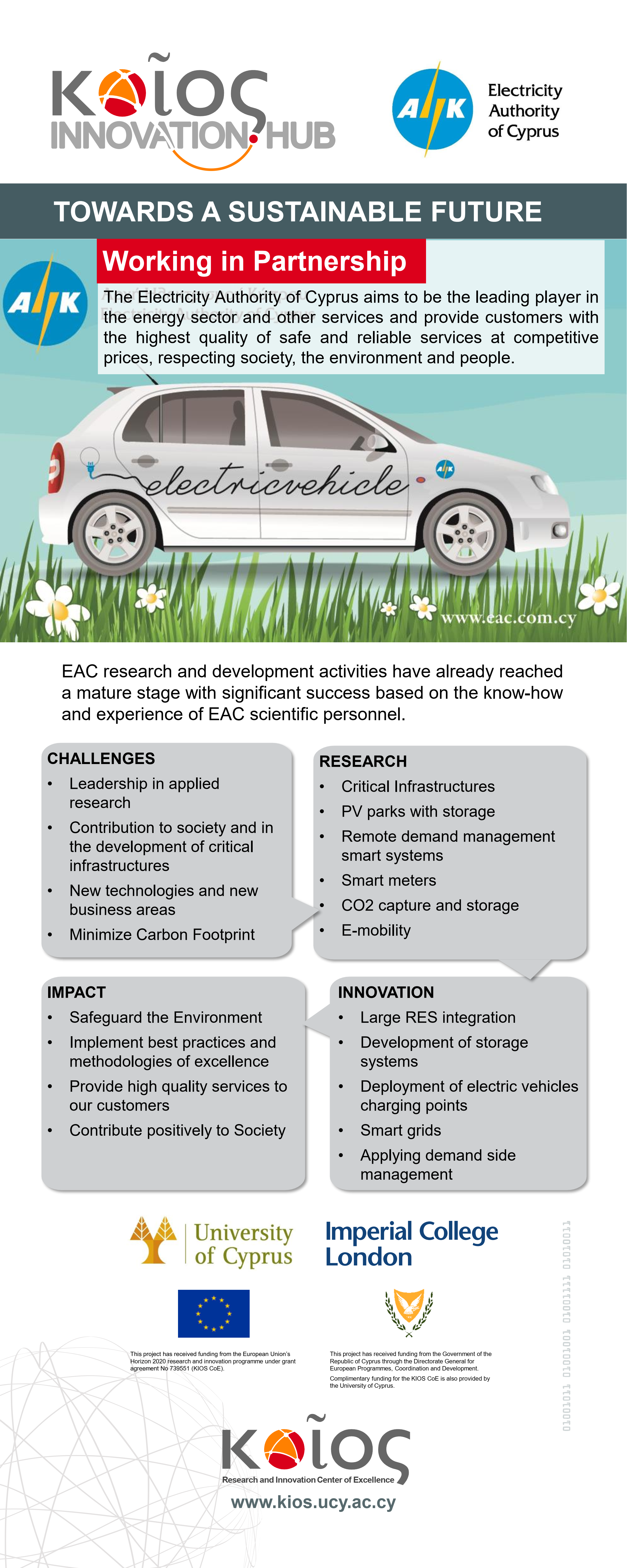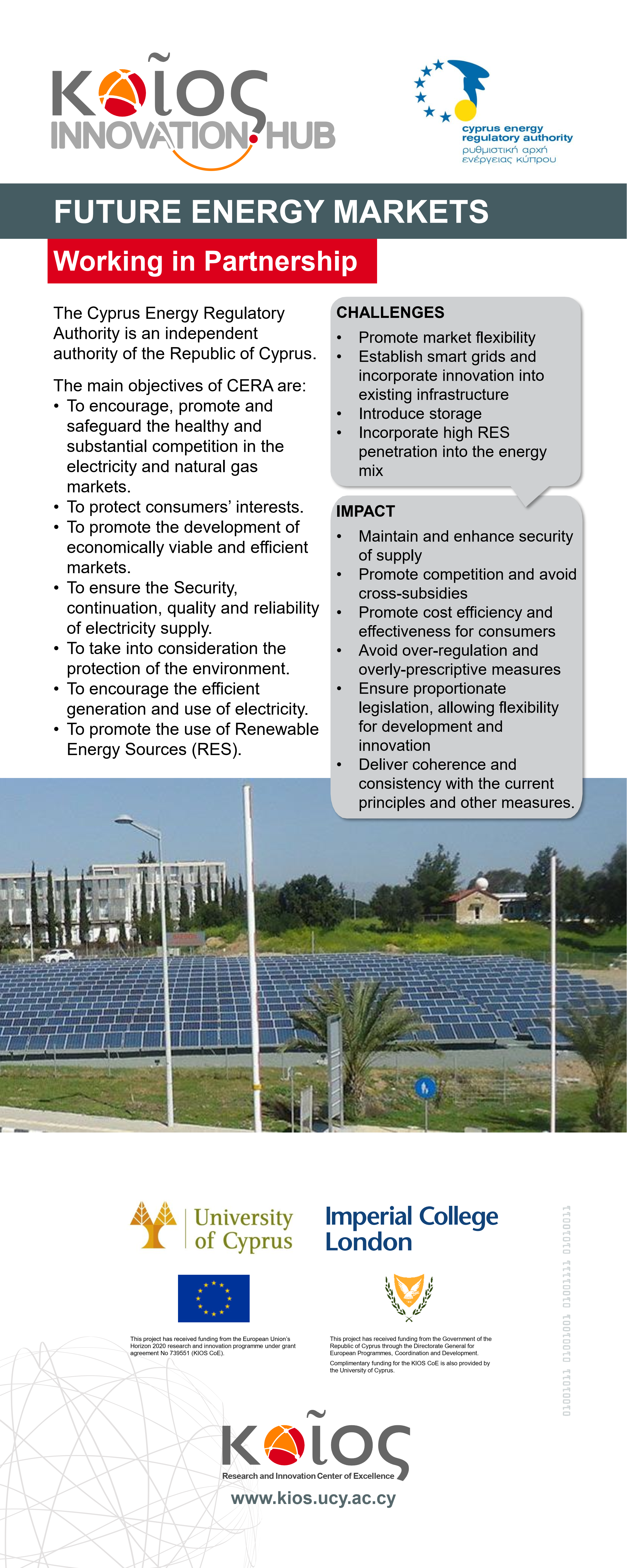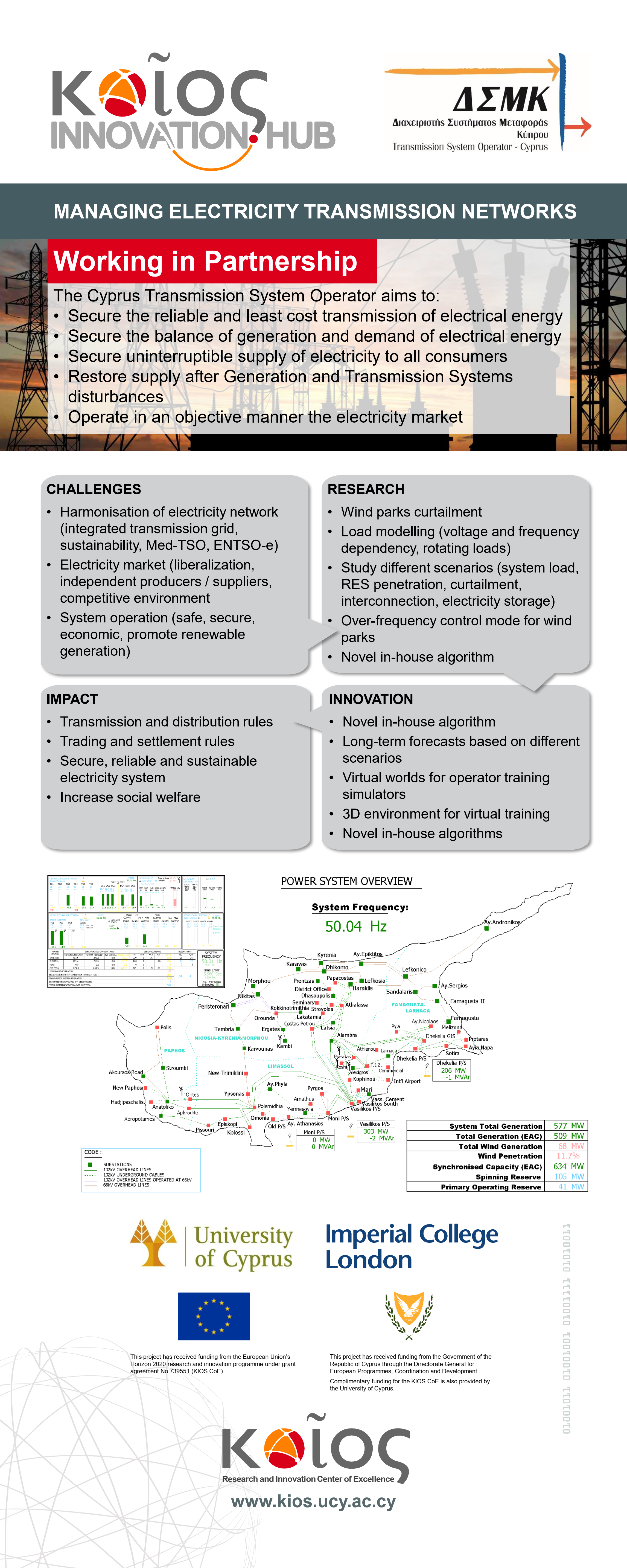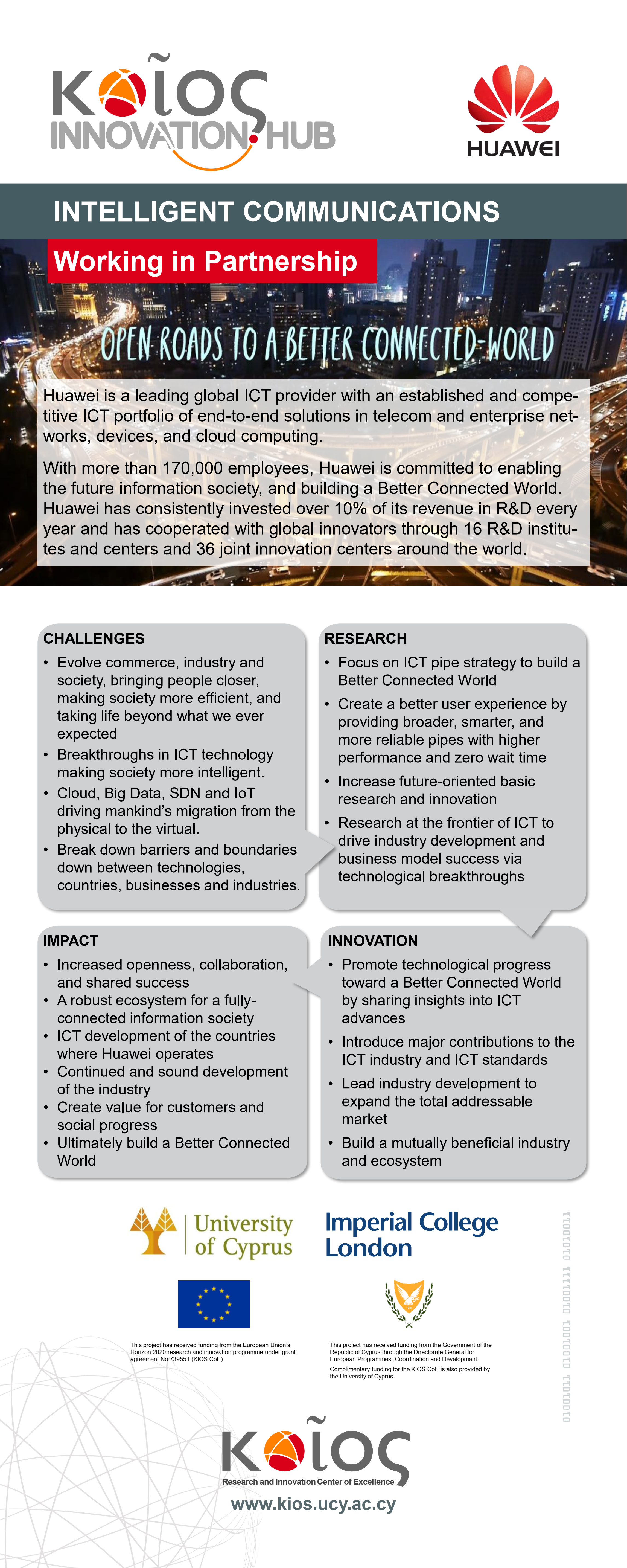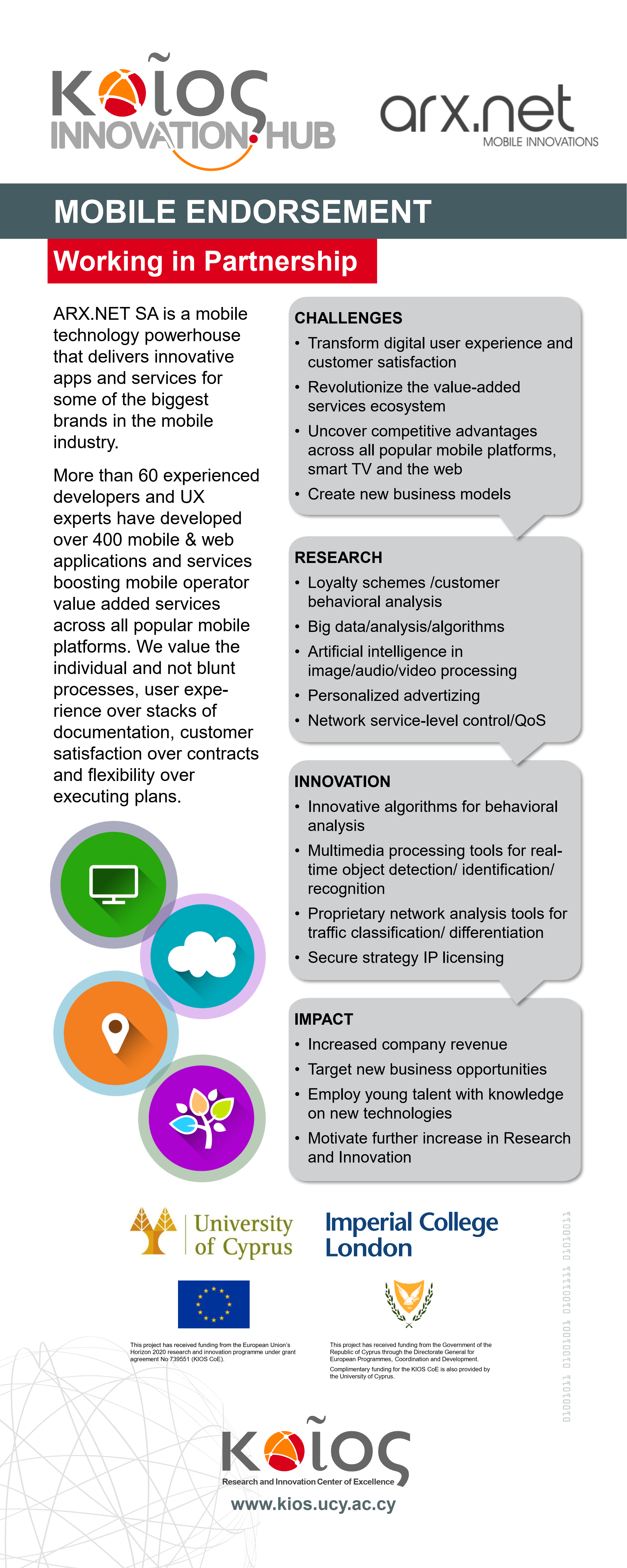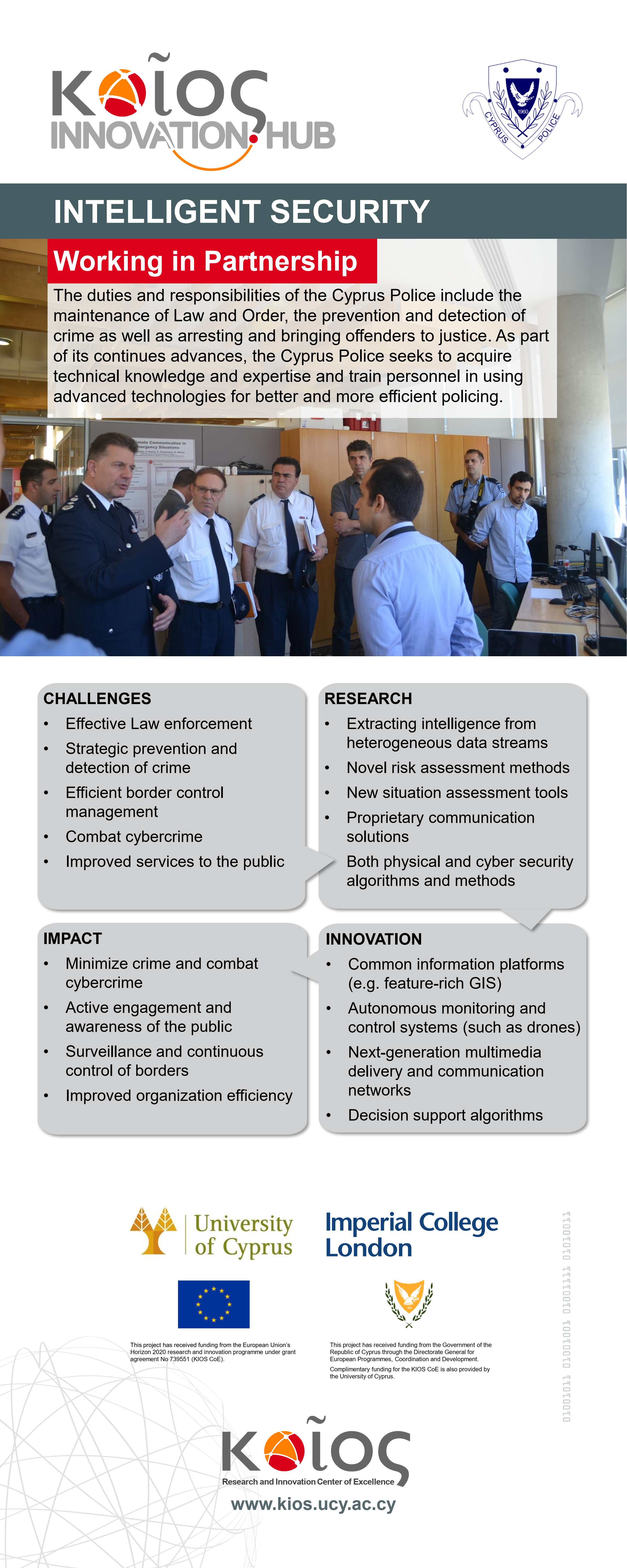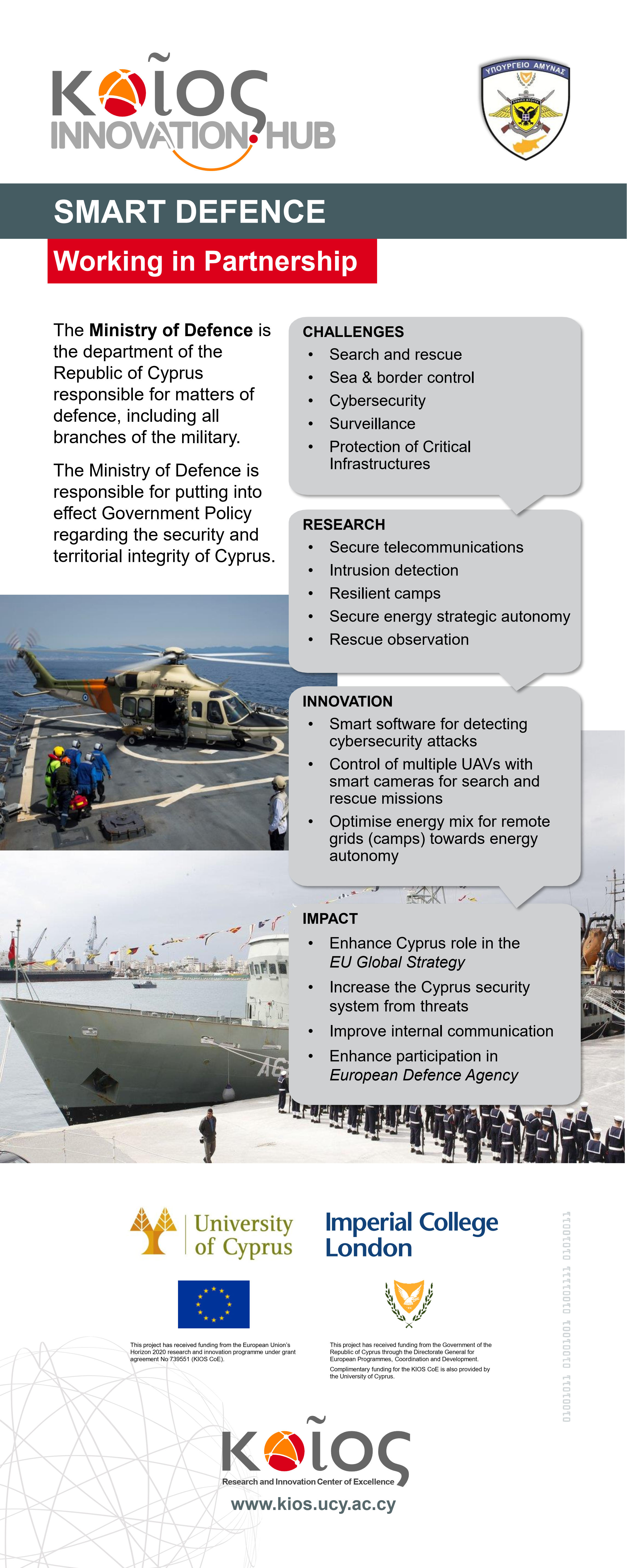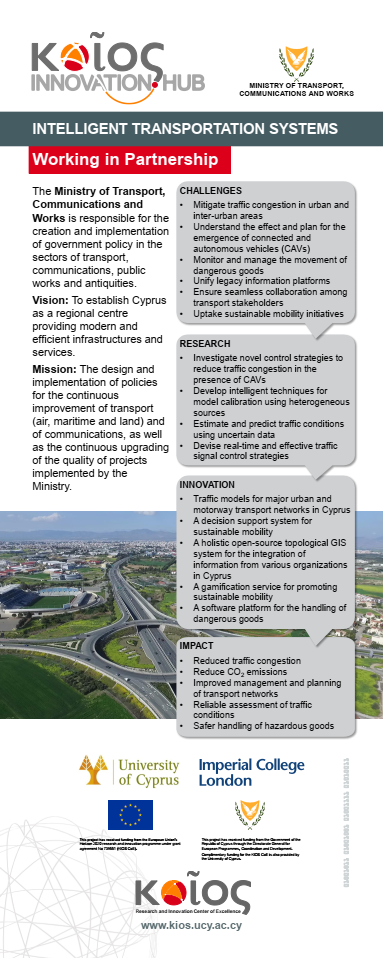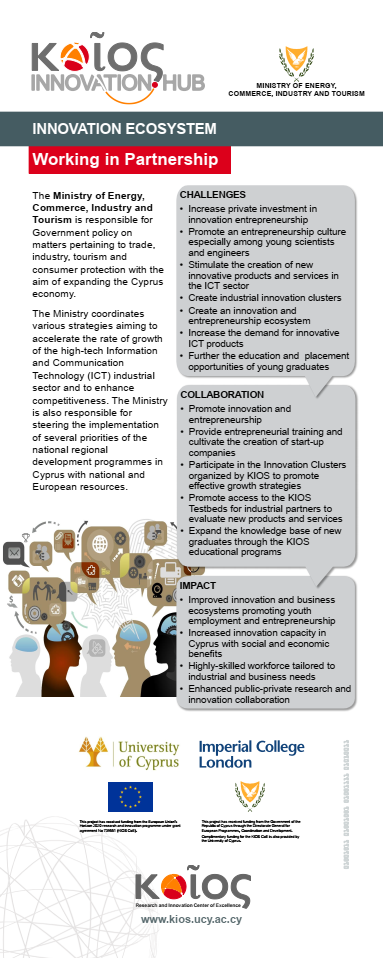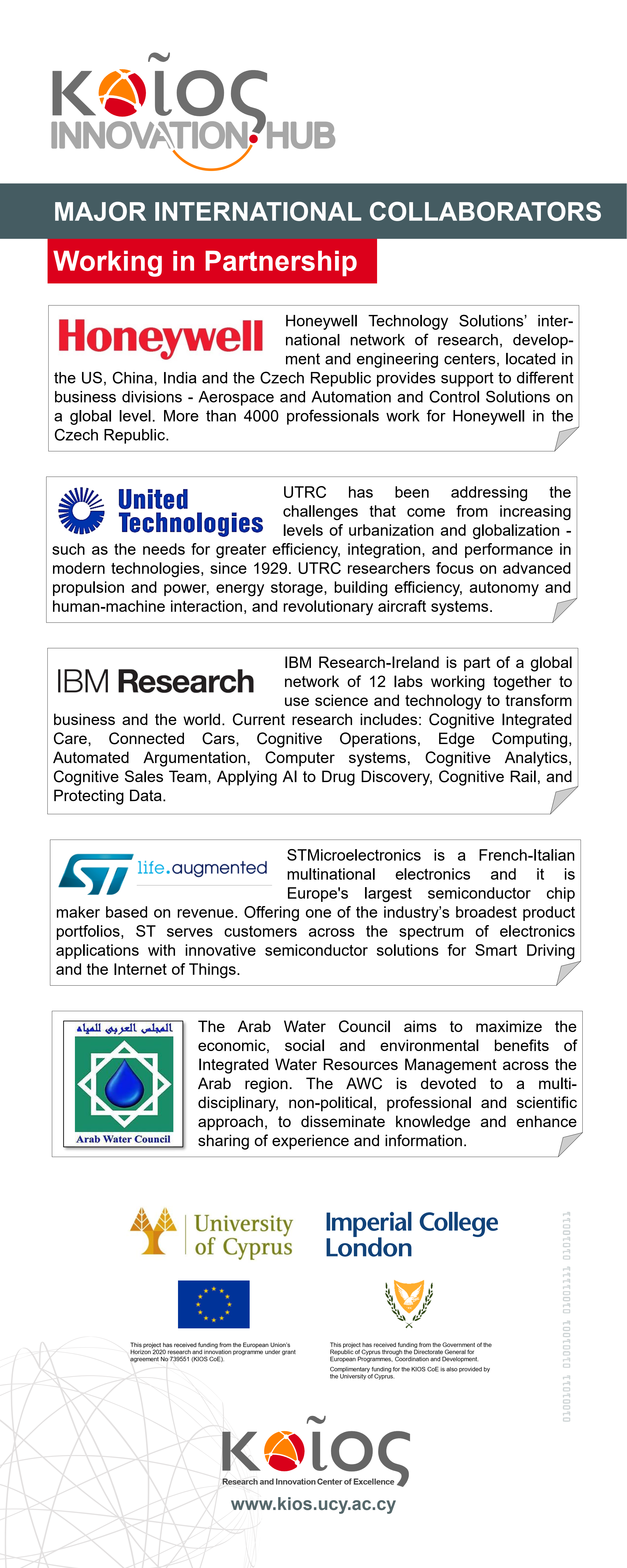 Innovation is an integral part of the Europe 2020 strategy to boost economic growth, enterprise competitiveness and job creation. Innovative activities, translated into successful products, are powering Small and Medium Size Enterprises (SMEs) that provide the majority of employment positions in the EU.

Innovation is also the main driver to tackle global societal challenges such as climate change, energy scarcity and smart mobility. However, many institutions and organizations, both private and governmental, that stand to gain from innovative new technologies, do not have the expertise or capacity to perform in-house research.