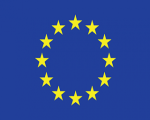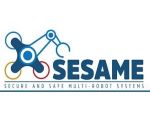 Title : Special Scientist for Research (Research Associate, Post-Doctoral Researcher)
No. of Positions : One (1)
Category : Employment contract
Location : University of Cyprus, Nicosia, Cyprus
The KIOS Research and Innovation Center of Excellence at the University of Cyprus (https://www.ucy.ac.cy) announces one (1) research position, for full-time employment. The successful candidate will conduct research in multi-robot systems, within the general scope of the European H2020 research project "SESAME – Secure and Safe Multi-Robot Systems", in collaboration with the KIOS CoE SESAME team.
The SESAME project (www.sesame-project.org) is a Horizon 2020 project involving 17 partners, and consisting of universities and research institutes, leading robotics manufacturers and technology providers and agricultural and government organizations that rely on robotic systems. Partners are based in Austria, Cyprus, Germany, Greece, Italy, Luxembourg, Switzerland, and the United Kingdom. The successful candidate is expected to conduct top-quality research on Multi-Robot Systems (MRS) focusing on collaborative drone systems and their emerging challenges in resiliency and security, for monitoring and emergency response applications.
Research and key technological advances being considered include:
• Machine learning for MRS tasks and scenarios that are adaptable and reusable to exploit past knowledge and experience for subsequent tasks
• Advanced automation of effective safety and security analysis during MRS design providing substantial savings in time and costs
• Novel forms of safety and security assurance using advanced run-time monitoring capabilities
• Seamless configuration and reconfiguration at design and run-time enabling MRS to be rapidly adapted for different applications and scenarios
The successful candidate will be able to conduct research in one or more of the above areas. Moreover, he/she is expected, in the context of the SESAME project, to:
• Help KIOS offer its technical expertise for developing and implementing the multi-robotic coordination and data collection system, concentrating on collaborative drone systems, and
• Collaborate with the Cyprus Civil Defense to evaluate the newly developed technologies of SESAME related to reliability, safety, security, using multi-robot systems with drones, for emergency response applications.
University of Cyprus
The University of Cyprus was officially founded in 1989 and started operating in Nicosia, the capital of Cyprus, in 1992. Within a short time, the University of Cyprus managed to achieve international recognition through an impressive course of development. Today, it is ranked 67th young university (under 50 years) and #251-300 worldwide in Engineering and Technology by the Times New Higher Education Rankings.
KIOS Research and Innovation Center of Excellence (KIOS CoE)
The KIOS Research and Innovation Center of Excellence is the largest research center at the University of Cyprus and has recently been upgraded to a European Research Center of Excellence through the KIOS CoE Teaming project. Currently, the Center employs more than 170 people, who are supported by externally funded research and innovation projects. KIOS provides an inspiring environment for carrying out top level research in the area of Information and Communication Technologies, with emphasis on the Monitoring, Control and Security of Critical Infrastructures including power and energy systems, water networks, transportation networks, telecommunication networks and emergency management and response. The Center instigates interdisciplinary interaction and promotes collaboration between industry, academia and research organizations in high-tech areas of global importance. The KIOS CoE operates in a diverse environment as an equal opportunities' employer.
Job Details
Duties and Responsibilities:
The successful candidate will be responsible to conduct fundamental and/or applied research in the area of dependable multi-robot systems. Depending on their qualifications and expertise, the successful candidate may be responsible to prepare reports and project deliverables, contribute to the preparation of research proposals, and assist in the supervision of graduate and/or undergraduate students and/or other researchers.
Furthermore, the successful candidate is expected to publish their research results in top international conferences and journals.
Profile of the ideal candidate:
The ideal candidate must be able to work independently and/or in a team in fundamental and/or applied research, typically in the context of research and/or innovation projects. The ideal candidate must be able to produce, publish, and present research results in high quality conferences and journals and/or engage in innovation activities and transfer of knowledge, be able to prepare reports and project deliverables for the
KIOS CoE project(s) (in particular for the SESAME project), attend academic and/or other conferences and seminars for further personal and professional development, assist in the preparation of research and/or
innovation proposals, present periodically to KIOS personnel the progress of their research, and assist in the
training, education, and dissemination activities of the KIOS CoE.
Qualifications and Experience:
• Bachelor's or/and Master's Degree in Electrical Engineering or Computer Engineering or Computer Science or a related field from an accredited institution
• Doctorate degree or equivalent in the subject areas directly related to Information and Communication Technologies or Engineering and Technology, or other related field from an accredited institution
Employment Terms:
The position is on a contract basis. Initially, a one-year contract will be offered, which is renewable based on performance for multiple years and beyond the scope of the SESAME project. The gross monthly salary depends on the candidate's qualifications and experience and will be between €1900 – €3100. From this amount, employee contributions to the Cyprus government funds will be deducted. The 13th salary bonus is incorporated in the monthly salary. Maternity leave will be granted based on Social Insurance Laws from 1980 until 2012.
Application:
Interested candidates should submit the following items online through the link: https://applications.ucy.ac.cy/recruitment
• Cover letter explaining the interest of the applicant in pursuing a career at the KIOS CoE, along with employment availability date
• Short description of their academic and research experiences (1 page maximum)
• A detailed curriculum vitae in English
• Copies of bachelors/masters/PhD degree(s) certificates and transcripts
• The names and contact details of at least two academics, who can provide reference letters upon request.
The University of Cyprus shall collect and process your personal data according to the provisions of the General
Regulation on Personal Data 2016/679 (EU).
The applications should be submitted as soon as possible, but not later than Friday, 1st of April 2022, at 5 pm.
The evaluation of the applications will begin immediately. For more information, please contact Prof. Maria K. Michael (mmichael@ucy.ac.cy), or the KIOS Center of Excellence,
by phone at +357 22893460 or via e-mail at kioshiring@ucy.ac.cy.