Dissemination activities which target the public at large, serve as important mechanisms for informing the wider public on how research projects funded by the EU projects can offer real solutions to contemporary challenges. Very often specific awareness raising activities can also prove to be effective for the dissemination of research results to providers, policymakers, and end users.
KIOS Researchers participated in an event organized in Cyprus as part of an EU wide campaign entitled Researcher's Night. The campaign, which takes places every year, is organized to highlight the added value of research and innovation to the public and to demonstrate the benefits these can bring to society and to the economy. This year the campaign took place in more than 320 European cities on the 23rd of September 2011.
In Cyprus, Researcher's Night involved a research fair housed in the ancient historical Famagusta gates. The event attracted over 1500 people of all ages, including key policy makers, civil servants, students, young people and children etc.
The KIOS Research Center stall was represented by KIOS Researchers: Guillaume Garreau, Alexandros Kyriakides, Christos Kyrkou, Dr. Nicoletta Nicolaou, Agathoklis Papadopoulos and Christos Ttofis.
The KIOS research team demonstrated to fascinated visitors, the capabilities of new research technology which they are working on. Demonstrations included a number of technological prototypes from research projects funded by the EU and the Cyprus Research Promotion Foundation. The technology was presented in a format that would easily attract the attention of participants, who were given the opportunity to sample the new technology for themselves.
A robot meets the world – demonstrating the autonomous navigation capabilities of robotic vacuum cleaners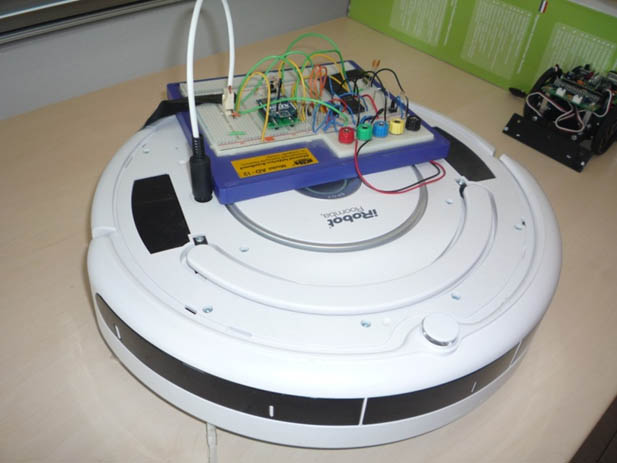 Accelerating Real-Time Video Information Extraction Using Reconfigurable Hardware
Play games using voice recognition software

ANAESTHESIA: Monitoring of awareness during anaesthesia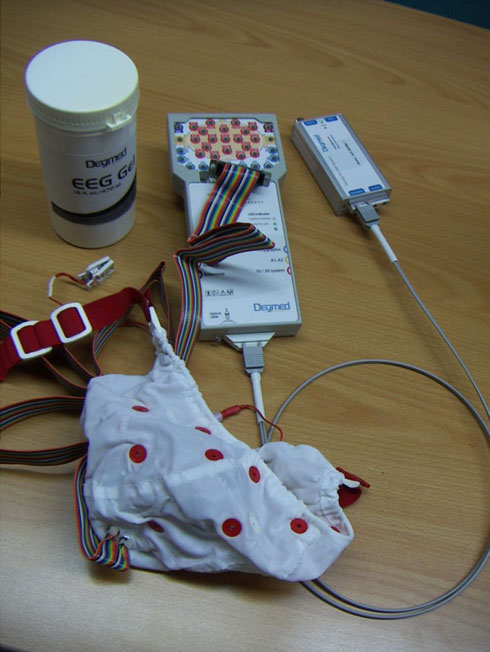 Identification of various movements using ultrasound technology (micro Doppler)