Seven outstanding students earn a place in the KIOS Undergraduate Research Opportunities Program for the Summer 2013
Every year, during the summer, the KIOS Research Center runs the Undergraduate Research Opportunities Program (UROP). The program's aim is to encourage young people (undergraduate students from Cyprus and abroad) to participate in real research projects, to nurture the skills, experience, and confidence required for such an endeavor, and encourage a culture of science and innovation among the brightest of students. The students participate in research relevant to the KIOS research activities including areas such as renewable energy, ICT for health, telecommunication and transportation networks.
The UROP, in i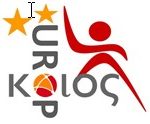 ts fifth year of operation, has been an integral part of the outreach activities of KIOS since it was formally established. Between 2009 and 2012, a total of 17 students successfully completed the program. Now a further 7 students are participating in the program during the Summer months of 2013.
Professor Costas Pitris, who is the coordinator of the program at KIOS, explains that:
"The UROP involves guided work experience for young and budding researchers. Students are given the opportunity to improve their knowledge in a particular research field, often relevant to their studies. With one-to-one support from experienced academics and researchers, the students are introduced to the various aspects of carrying out research. They receive guidance on research methods and approaches which can be applied in the future, as part of their studies or their future career paths. Even if the students do not pursue a career in research, the skills and competences gained during their time at KIOS can be applied to almost all professions."
The following students are participating in the UROP program this summer:
Antonis Antoniou
Ioannis Chadjiminas
Andreas Georgiou
Christina Kilili
Antreas Kotsonias
Martinianos Papadopoulos
Lambros Petrou