Putting theory into practice has always been a challenge for young students. The Undergraduate Research Opportunities Program (UROP) offered by KIOS CoE at the University of Cyprus provides exciting opportunities for undergraduate students from Cyprus and abroad to engage in research and innovation during the summer period. Through this program, that is modeled on international best-practices, students get hands-on experience by conducting cutting-edge research and develop professional and personal skills that empower their professional and personal development.
Over the summer of 2021, seven undergraduate students participated in the KIOS CoE UROP program and worked on research projects alongside leading researchers in a variety of research areas such as intelligent transportation systems, next generation telecommunication networks, IoT hardware and software systems, emergency response management, and pandemic related health care analysis.
These exceptional UROP students, Mikaela Maria Charalambides, Giorgos Evangelou, Georgios Georgiades, Panayiotis Kyriakou, Joseph Pintirishis, Theodoros Siokouros, and Emmanouil Theofilou, share below their personal perspectives regarding their motivations for joining the program, the skills gained, as well as how this program influenced their future career plans.
Motivations for joining UROP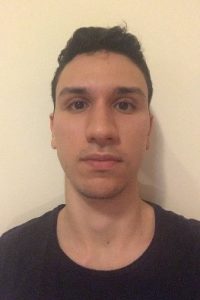 Georgios Georgiades, a 2nd year Electrical Engineering student at the University of Cyprus, was involved in a project related to security against eavesdropping attacks in next-generation elastic optical networks. He decided to join UROP because he wanted to participate in engineering–related research projects. "KIOS CoE is known for the high-quality research it conducts and I figured it would be a great opportunity to expand my knowledge alongside some of the leading researchers in the field", he said.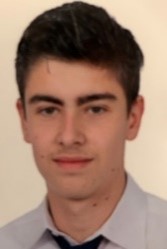 Emmanouil Theofilou, a 2nd year Computer Science student at the University of Cyprus, was involved in machine learning- based anomaly detection for sensor-based IoT environments. He commended: "I decided to apply for this program because I wanted to gain more experience and knowledge in the field of Computer Science, as well as to get the chance to work on projects which address real-life problems and scenarios".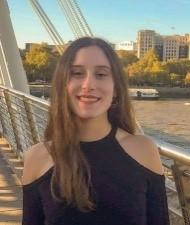 Mikaella Maria Charalambides, a 3rd year MBBS student at King's College London, joined UROP at KIOS CoE because she wanted to expand her knowledge in health-related research. "The KIOS Center of Excellence runs innovative research projects. My experience in the medical school with regards to research was limited to literature and systematic reviews. I wanted to partake in a healthcare related project and hence, expand my knowledge in the field of research".
Skills and experiences gained from UROP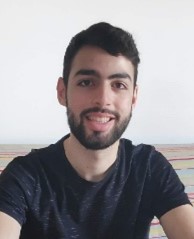 Joseph Pintirishis, a 2nd year Mathematics and Statistics student at the University of Cyprus, worked on intelligent transportation systems. He said: "During my internship at KIOS CoE I expanded my knowledge and skills in Matlab programming, I understood convex optimization and learned the use of the Gurobi (optimization solver). Finally, I gained an intimate understanding of how scientific research is performed".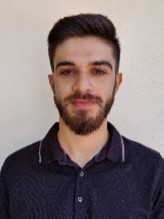 Giorgos Evangelou, a 3rd year Computer Science student at the University of Cyprus, was involved in a project related to emergency response systems. Through his engagement he learned how to apply graph-theoretical techniques to find solutions to a challenging problem that related to the pursuit of malicious agents when communication constraints between collaborative pursuing agents are also taken into consideration.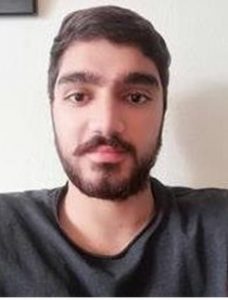 Panayiotis Kyriakou, a 2nd year Computer Science student at the Aristotle University of Thessaloniki worked on "Reasoning via Graph Databases". Concerning his research work he stated: "It was challenging for me to participate in a project's entire life cycle. This research experience enhanced my technical knowledge, improved my teamwork and problem-solving skills, as well as taught me to pay attention to details".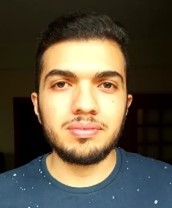 Theodoros Siokouros, a 1st year Computer Science student at the University of Cyprus, enhanced the CovTracer-EN application, that is currently being utilized in order to limit th spread of the covid-19 virus. Through this program, he enhanced his knowledge on databases and backend servers, as well as his programming skills.
In addition, some students highlighted the fact that UROP influenced their future plans, since they are considering to pursuit a career in research. Mikaela Maria, stated that this program further powered her desire to partake in future healthcare related research projects during her medical degree and medical career.
The KIOS CoE UROP program has been running each summer for the last 13 years. Between 2009 and 2021, a total of 81 students from Cyprus and abroad successfully completed the program.
On the 29th of July 2021, UROP students presented their work to the KIOS researchers and faculty and received their certificates from the KIOS CoE Director Prof. Polycarpou.