Eight exceptional undergraduate students have completed the prestigious Undergraduate Research Opportunities Program (UROP) internship program at the KIOS Center of Excellence at the University of Cyprus, for the Summer 2022 session. Students spent 8 weeks this summer working alongside KIOS faculty and researchers on innovative research projects, which addressed real-life problems and scenarios, obtaining practical research experience.
UROP has been running at the KIOS CoE for 14 years and offers the unique opportunity to undergraduate students to undertake and complete research and innovation projects spanning a variety of research areas such as intelligent transportation systems, smart water networks, next generation telecommunication systems and networks, power systems- smart grids and integration of renewable energy sources, robotics- embedded and IoT hardware and software systems as well as disaster management and health care/biomedical systems.
This year's students were Katerina Christodoulou, Aristi Christoforou, Lampros Dionysiou, Stavros Hadjicostis, Kleitos Kountouris, Ioannis Kyriacou, Panayiotis Michaelides, and Vasiliki Rizou. Some of the students, shared their perspectives regarding their motivations and the skills gained from joining the program.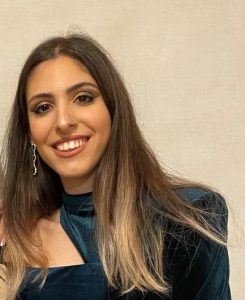 Aristi Christoforou, a 2nd year Mathematics & Statistics student at the University of Cyprus, was involved in a project related to reinforcement learning implementation for the pursuit and evasion problem. She decided to join UROP because she wanted to take part in a research project and enhance her knowledge on machine learning and artificial intelligence.
"Through this program I gained a lot of knowledge about reinforcement learning and how to solve efficiently problems that involve machine learning. In addition, I learned how to work under pressure and to manage my time to get the best results possible in a short period. Also, I improved my skills in MATLAB programming", she said.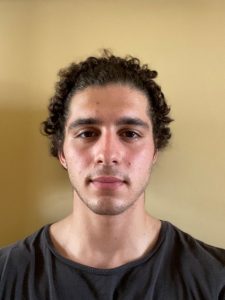 Panayiotis Michaelides, a 1st year Electrical and Computer Engineering student at the University of Cyprus, commented: "I considered UROP to be a great opportunity for university students and especially engineers who want to explore their career options, learn from renowned scientists and engineers and network with other researchers".
Panayiotis worked on power systems, smart grids, and renewable energy integration and through his engagement he became familiar with power system modelling, power flow analysis, methods for power system state estimation, as well as coding in MATLAB.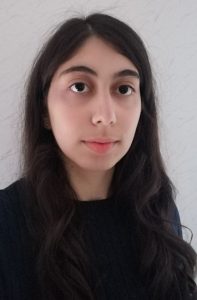 Katerina Christodoulou, a 3rd year Electrical and Computer Engineering student at the University of Cyprus, joined UROP because she thought it would be an interesting experience. "I was working on building a machine learning-based face detection and recognition algorithm that will be used in a smart surveillance system. During the program, I had the opportunity to study machine learning and use some machine learning techniques to implement face detection and recognition. It was a great experience!"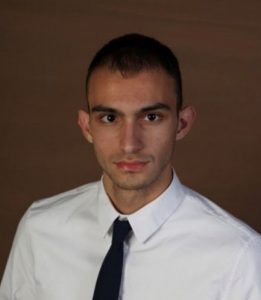 Ioannis Kyriacou, a 2nd year Computer Science student at the University of Glasgow, applied to the program, because he wanted to understand what conducting scientific research really means. "I was involved in two projects related to intelligent transportation systems and through the UROP experience I expanded my knowledge on data analysis and machine learning," he said. In addition, he mentioned that the program made him consider following a research career for the benefit of society.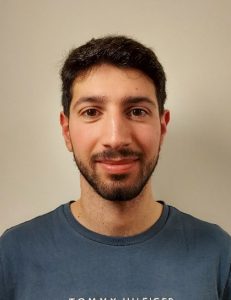 Kleitos Kountouris, a 2nd year Electronics and Electrical Engineering student at the University of Edinburgh, was also involved in a project related to intelligent transportation systems. "I was engaged in the trajectory planning competition for automated parking. During the internship I improved my coding skills as most of my work was based on programming". Kleitos, also pointed out that this internship sparked his interest in the area of intelligent transportation systems, making him consider a possible career path in this field.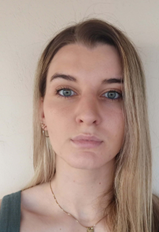 Vasiliki Rizou, a 3rd year Electrical and Computer Engineering student at the Aristotle University in Greece, considered this program as an opportunity for gaining new knowledge, experiences, and skills. "My project was focused on sorting techniques for network coding-based security in elastic optical networks. I was given the opportunity to see how the research environment works. Overall, this was a great experience, from which I gained many skills and new knowledge. I recommend it to all the young students", she said.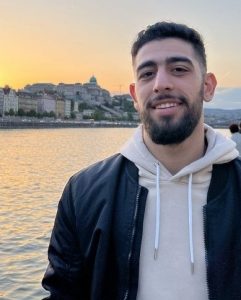 Stavros Hadjicostis, a 2nd year Computer Science student at the University of Cyprus worked on data augmentation using generative adversarial networks and learned how to use MATLAB for programming. "The UROP program showed me how is like working in a Research and Innovation Center, which is something I might follow later in my career", he said.
On the 29th of July 2022, all UROP students presented their work to the KIOS researchers and faculty and received their certificates from the Program Coordinator, Prof. Constantinos Pitris.