The project "Efficient Integrated Real-time Monitoring and Control of Drinking Water Networks" (EFFINET), is an EU FP7 research project to help address significant challenges in the management of urban water distribution systems.

EFFINET aim is to develop an integrated software package to enable water utilities to monitor and control the distribution of drinking water more efficiently. The project will address three main management problems in urban water systems – optimal operational control, real-time monitoring and demand forecasting/management.
The system capabilities will include:
Real-time optimal control to meet demand with the use of sustainable sources and reducing electricity costs by using stochastic model predictive control techniques.
Real-time monitoring of water quantity and quality with continuous detection and location of leakage and water quality problems with the application of fault detection and diagnosis techniques.
Demand forecasting and management using smart metering techniques and modeling of consumption patterns.
The viability of the system will be piloted and tested on distribution networks in Barcelona (Spain) and Lemesos (Cyprus).
The project partnership is multidisciplinary with participation of nine organizations, from Spain, Italy, Germany, and Cyprus. The coordinator of the project is Aqualogy Aqua Ambiente, a water and environmental engineering company based in Spain. The Limassol Water Board is also participating in the project, where the system will be piloted. The Cyprus based technology company, Signal Generix, is also a partner in the project.
The KIOS project research team, is being led by Professors M. Polycarpou and C. Panayiotou and will be responsible for the development of the algorithms vital to the monitoring capabilities of the EFFINET software solution.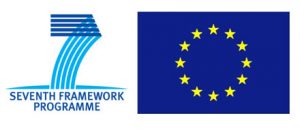 The project is funded by the Seventh Framework Programme of the European Community for research, technological development and demonstration activities (2007-2013) – Information Communication Technologies.