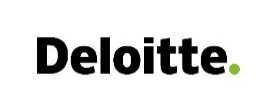 Deloitte (DT) is a leading provider of professional services to electric power companies and electric and gas utilities worldwide, offering a wide range of industry-tailored services. In Cyprus, DT houses several professionals focused on the renewable energy sector. As part of the DT global network, with more than 286,000 people in over 150 countries, it has the advantage of a global sharing of knowledge with a local adaptation and personal approach.
DT is involved in EU-funded and national research projects through its Innovation & Entrepreneurship Centre (IEC) aiming to stimulate the Cypriot economy by supporting Innovation and entrepreneurship. Under the Innovation pillar, DT's participation is promoted in projects which focus on and promote innovative practices in various sectors of the economy, such as research projects in cooperation with leading universities and research institutions throughout Europe. Deloitte participates in various projects funded by EU Programmes including LIFE Programme, Interreg MED Programme, ENI, ERASMUS+ and HORIZON. Deloitte collaborates closely with the UCY on other RES-related projects with the financial support of the EU (www.smartpvproject.eu, www.dem4bipv.eu, www.pvnetmetering.eu, https://stores.interreg-med.eu/, https://smartgridsmaster.eu, ENI BERLIN newly approved project). DT was appointed by the European Commission to support and assist about 100 public sector bodies to implement the PSI-Directive and promote PSI reuse to the public and the private sector through the national government portal http://www.data.gov.cy.
The involvement of Deloitte in the project, as a large enterprise, will add value to the existing consortium and the project activities directly, since it develops the breadth and scope of the project and encourages the principles of ideas' cross-fertilisation, integrated collaboration, and co-created shared value. DT constantly works on policy issues that matter to society and support open innovation approaches. DT's IEC role in the project will be catalytic. It will strengthen networking, by taking advantage of its global brand and presence (an important aspect of an exploitation strategy); will foster collaboration by involving all key actors and stakeholders using all the necessary resources and strong organizational and operational capacity at a local and European level; will promote corporate entrepreneurship (by developing an effective business proposition for the sustainability of the storage solution & software tool); and finally engage in proactive IPR.
M. Tabakovic et al. / Energy Procedia 00 (2016) 000–000, Status and outlook for building integrated photovoltaics (BIPV) in relation to educational needs in the BIPV sector, 8th International Conference on Sustainability in Energy and Buildings, SEB-16, 11-13 September 2016, Turin, ITALY
Development of innovative educational material for building-integrated photovoltaics – Dem4BiPV, Poster Presentation received an award during the EU PV SEC Conference in Munich in June 2016
Above project also presented in a poster during the 14th Austrian PV Congress in November 2016
Relevant project/activities
Smart PV – Smart net metering for promotion and cost-efficient grid integration of PV technology LIFE+ programme, Amount: €1,219,838. Jul. 2013-Mar. 2017.
Dem4BiPV – Development of innovative educational material for building-integrated photovoltaics, Amount: €421,381. Sep.2016-Aug.2018. This project received an award during Utrecht University's International Conference on Sustainability in October 2015.