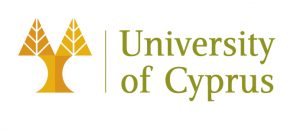 The University of Cyprus (UCY) is the leading university with more than 7,000 students and the most active research institution in Cyprus (European Research Rankings). UCY is the youngest institution to be ranked in the top 550 Higher Education Institutions in the world and is ranked 55th worldwide in the "150 Under 50 Rankings" (THE World University Rankings). UCY is one of the few organizations in Cyprus holding the EFQM "Committed to Excellence" Award and acknowledged with the "HR Excellence in Research" logo. It delivers up to 350 externally funded research projects, including several FP7 and H2020 projects, 10 ERC Grants and national and regional research programmes funded by the National Research Promotion Foundation and the European Structural Funds and holds two of the three ERC Advanced Grants awarded in Cyprus.
The KIOS Research and Innovation Center of Excellence is a large research center (more than 80 researchers) within UCY. The Center boasts a critical mass of researchers with expertise in applied and industrial-geared research and innovation, particularly in the area of intelligent monitoring, management, and safety of critical infrastructure systems. The Center concentrates on infrastructures related to energy and power, telecommunications, water resources, and transportation. The KIOS Center of Excellence involves the creation of an "Innovation Cluster" (KIOS Innovation Hub), to provide research and innovation services to organizations. The Center has secured more than 57 research funded programs, totaling over €10 million Euros from EU funding. Amongst the projects being delivered at KIOS is an ERC Advanced Grant, several FP7 projects, as well as projects funded by the European Structural Fund Programmes. The Center has recently (Nov. 2016) been selected to receive seed funding from the European Union to advance into a flagship research and innovation center of excellence -the first such Center in Cyprus and only one of 10 selected such centers throughout Europe. This success is the result of a lengthy and extremely competitive proposal process coordinated by the European Commission as part of the EU's strategic programme "Spreading Excellence and Widening Participation – Teaming". The Center also has particular expertise in coordinating significant international and multidisciplinary networks of various sizes and subjects. KIOS was the first Cyprus based organization to coordinate an ESF COST Action in the area of Critical Infrastructures and has also been a key driver for academic collaboration with industry, SMEs, as well as public service authorities and semi-governmental organizations.
The power and energy group of the KIOS Research Center (led by Prof. Elias Kyriakides) will be involved in this project. The UCY team has demonstrated pioneering research work and hands-on experience on grid integration of renewables, wide area monitoring and control of power systems, advanced control techniques of power electronics converters, power quality and stability, and smart grid. UCY performs world-class research in the field of power system operation. This expertise makes UCY ideal for coordinating this project.
Available infrastructure and resources necessary for the implementation of the project
The Power Systems Pilot Site with state-of-the-art equipment for modeling, simulating, and emulating energy systems, both at the building level and at the grid level (225 kW wind turbine, 5 kW photovoltaic systems, 6 kW flywheel based kinetic battery, 40 kW fuel cells, 80 kW electrolyzer, and hydrogen storage).
The Power Electronics for Renewable Energy Sources Laboratory is equipped with several advanced converters based on power electronics technology that can be used for energy conversion and for grid-connected renewables. The laboratory specializes on developing real-time control algorithms for the power electronic converters for advancing the operation and the interconnection of renewable energy sources.
Relevant projects/activities
A next generation grid side converter with advanced control and power quality capabilities (PV2GRID), SOLAR-ERA.NET (EU FP7). PI: Elias Kyriakides. Amount: €197,589. Amount for UCY: €87,500. Mar. 2015-Feb. 2018.
Enhanced rooftop PV integration through kinetic storage and wide area monitoring (ENHANCE), SOLAR-ERA.NET (EU FP7). PI: Elias Kyriakides. Amount: €931,675. Amount for UCY: €174,560. Apr. 2017-Mar. 2020.
Design, development and demonstration of a smart micro grid (3DMicroGrid), ERANETMED, PI: Salem Al-Agtash. Amount: €947,162. Amount for UCY: €100,000. Sep. 2016-Aug. 2019.
A zero CO2emissions electricity generation prototype (ZeroCO2), Financial Mechanism of the European Economic Area. PI: Elias Kyriakides. Amount: €776 392, Dec. 2008-Apr. 2011.
The formulation of the next generation state estimator by utilizing synchronized phasor measurements (HYBRID), Cyprus Research Promotion Foundation. Principal Investigator: Elias Kyriakides. Amount: €87 500, Apr. 2012-Sep. 2014.
Critical infrastructure preparedness and resilience research network (CIPRNet), FP7 Network of Excellence. Coordinator: Fraunhofer (Germany). UCY PI: Elias Kyriakides. UCY Amount: €607 600 (total project EU contribution: €6 569 842), Mar. 2013-Feb.