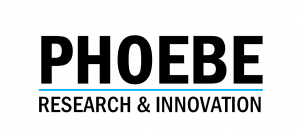 PHOEBE Research and Innovation Ltd (PHOEBE) is an SME which deals with the design, development and realization of cloud-based solutions, to help utility operators and consumers to enhance efficiency, security and quality of their services. Its vision is to make smart technologies accessible to industrial operators. Its mission is to design cloud-based software and hardware solutions by combining state-of-the-art research, crowdsourcing and machine learning, and address the challenges of energy efficiency, waste reduction and enhance security. PHOEBE is comprised of a dynamic team of PhD graduates with significant experience in research and technology, specifically in monitoring and control of large-scale systems, water systems monitoring and security, fault diagnosis and risk assessment, semantic interoperability as well as optimization, machine learning and computational intelligence. In specific, PHOEBE has expertise in cloud-based platform development, software integration, data analytics, embedded systems design and IoT, 3D printing and robotics. Currently, PHOEBE is commercializing an IoT-enabled cloud-based platform with a RESTful API, which supports connectivity with 3rd party environments for the deployment of different applications.
The project is perfectly aligned with the strategy of PHOEBE, which is to make smart technologies accessible for societal and environmental applications. The project is perfectly aligned with the company's management (the Work Package 7 Leader of this project is also the CEO, with more than 10 years' experience in the field of environmental monitoring focusing on the development of ICT tools for water contamination diagnosis).
Available infrastructure and resources necessary for the implementation of the project
Offices with 10 work stations, conference room, in-house server dedicated for the Phoebe projects, cloud infrastructure (Microsoft Azure), 3D printer for prototyping.
G.M. Milis, D.G. Eliades, C.G. Panayiotou, and M.M. Polycarpou, "Semantic mediation in smart water networks," 2015 IEEE Symposium Series on Computational Intelligence, pp. 617-624, Dec. 2015.
D.G Eliades, D. Stavrou, S.G. Vrachimis, C.G. Panayiotou, and M.M. Polycarpou, "Contamination event detection using multi-level thresholds," Computing and Control for the Water Industry (CCWI), vol 119, pp. 1429-1438, 2015
D.G Eliades, and M.M. Polycarpou, "Leakage fault detection in district metered areas of water distribution systems," Journal of Hydroinformatics, 14(4), pp. 992-1005, Oct. 2012.
Relevant project/activities
ERC Advanced Grant "Fault-Adaptive" Fault-adaptive monitoring and control of complex distributed dynamical systems, PI: Marios Polycarpou, Amount: €2,035,200. Phoebe Amount: €150,000. 2012-2018.
Relevant products\services
LeakRisk, a smart reporting engine for water utilities (€1000+VAT)
Phoebe IoT Platform for integrating IoT sensors for real-time monitoring (licensing options available)
Custom software/hardware development and consulting services (on a contractual/project basis)